Avril: Jeudi 27 – Dimanche 30
Stage de yoga et d'introduction à la méditation, guidée par Shikhaa
Shikhaa a passé 30 ans à pratiquer la méditation avec un maître dans la vallée de Kulu au nord de l'Inde Voici une occasion unique
de participer à ses discours dynamiques lors d'une retraite de trois jours. Grâce à ses douces méditations guidées, des états de conscience supérieurs s'ouvrent, qui permettent de libérer nos esprits agités, les cœurs en conflit et vivre notre vrai Soi.
For those who have not yet joined Shikhaa's satsangs, now is a unique opportunity to
participate in her dynamic discourses at a three-day retreat. Through her gentle guided
meditations, higher states of consciousness open, which work to release our restless minds,
conflicted hearts and live our true Self.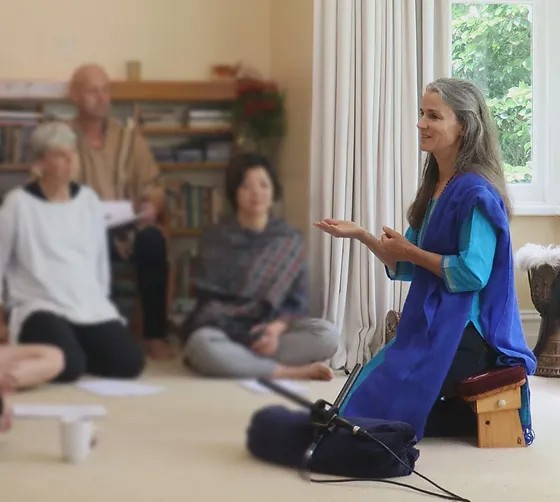 April 27 @ 17:00 — April 30 @ 13:00
La Chaussee