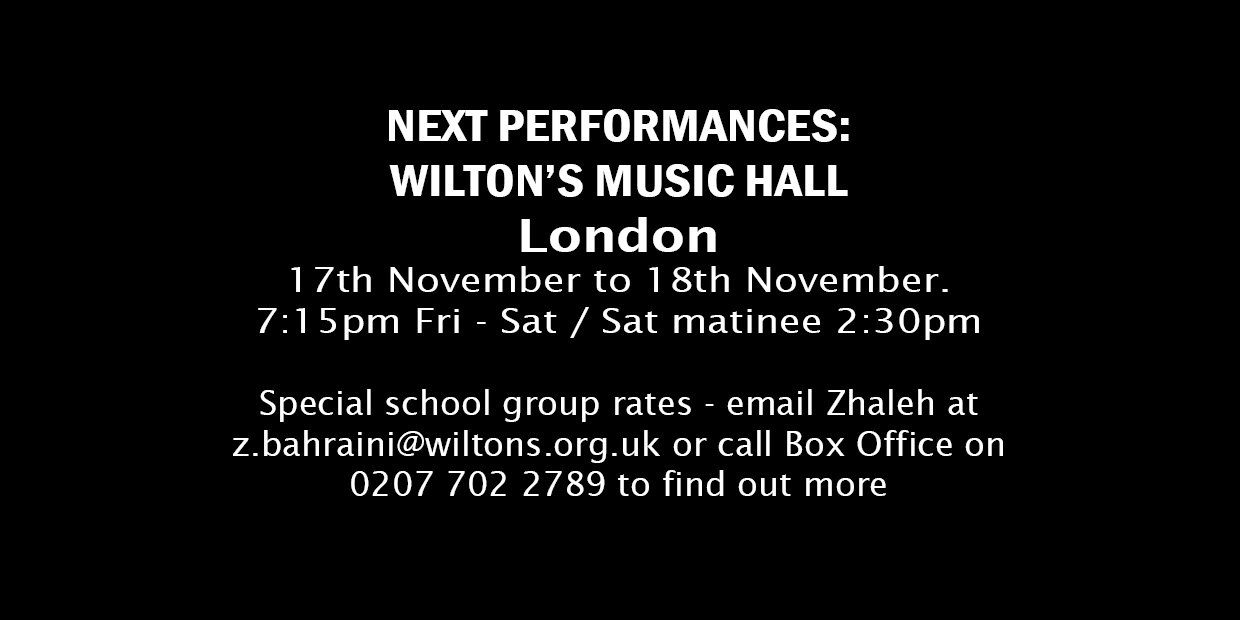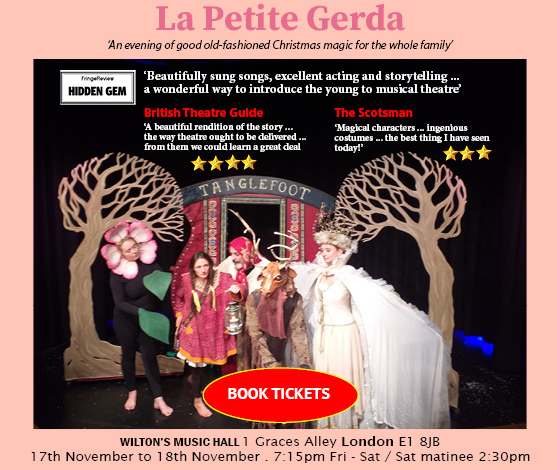 The Story
Little Gerda and her little brother Kay live with their aging grandmother, Babushka, in a small but cozy caravan, part of the beloved traveling circus, Tanglefoot.
Every winter they go to a small town in northern Europe, where they wait for spring. One chilly evening,  Babouchka tells them the story of the Snow Queen, a mythical woman who lives far away in northern Europe, in the place of ice. She is very beautiful, says the grandmother, but you should never look at her directly, otherwise it will freeze your heart and carry you away to its icy lair.
Little Gerda is not afraid: "If she comes here, I'll put her on the fire to melt her," she says. But Kay is fascinated by the story and the beautiful queen. One cold day, while the children are tobogganing in the village square, the beautiful queen arrives on her silver sleigh. Gerda and the other children, remembering the story, quickly run away.
But Kay is drawn to the glittering sleigh and the mysterious woman in it. "Do you want to see my kingdom of ice?" She asks little Kay. "Attach your sled to mine and we can fly over the mountains and arrive in time for tea," she told him, and Kay silently obeyed.
Now it's up to Gerda to rescue Kay and bring him home.
Join Gerda on her epic journey where she will discover a power she never knew existed, and make some very unusual friends along the way.
In an all-new adaptation of a classic fairy tale, the legendary Footsbarn Traveling Theater brings this magnificent tale of initiation, separation and return to life. With their characteristic style of masks, puppets, objects, etc. it will be a visual feast and a captivating journey for the whole family.
Based on The Snow Queen by Hans Christian Andersen
Text: Sadie Jemmett
Directed by: Sadie Jemmett
Founding directors: Paddy & Freddy Hayter
Credits
With: Haris Haka Resic, Marine Sylf, Brennan Amonett, Sophie Doyle, Thalia Skinner
Music and songs : Sadie Jemmett, Haris Haka Resic
Puppets: Fredericka Hayter
Sets and costumes: Fredericka Hayter, Zana Goodall
Technique: Jules Harrap, Leo Laforet
Lighting design: Jean Grison
Production: Footsbarn TheaterAll ages from 5 years
Estimated duration: 1h10
Contact
Art direction and production: Sadie Jemmett sadie@footsbarn.com
For more information, or to book La Petite Gerda at a festival or theater please email: sadie@footsbarn.com