Footsbarn Travelling Theatre  is one of the world's leading touring companies performing for the most part in one of its circus big tops but also in theatres thoughout the world.  Footsbarn Travelling Theatre is born from a dream to create a form of theatre that is popular,generous,professional yet accessible to all.To take theatre out of the limits of established buildings and bring it closer to the local population ,to farms ,beaches ,streets and village squares .
I arrived at Footsbarn as an actor in 1973. In 1981, the company left for Spain and Portugal with caravans, marquee and school for children. 30 people, including 15 children, are part of the adventure. Then began a period of complete roaming, marked by great successes, but also a lot of misadventures. We will remain nomads for ten years, traveling on five continents, including a 15-month stay in Australia.
Paddy Hayter
Founder & Actor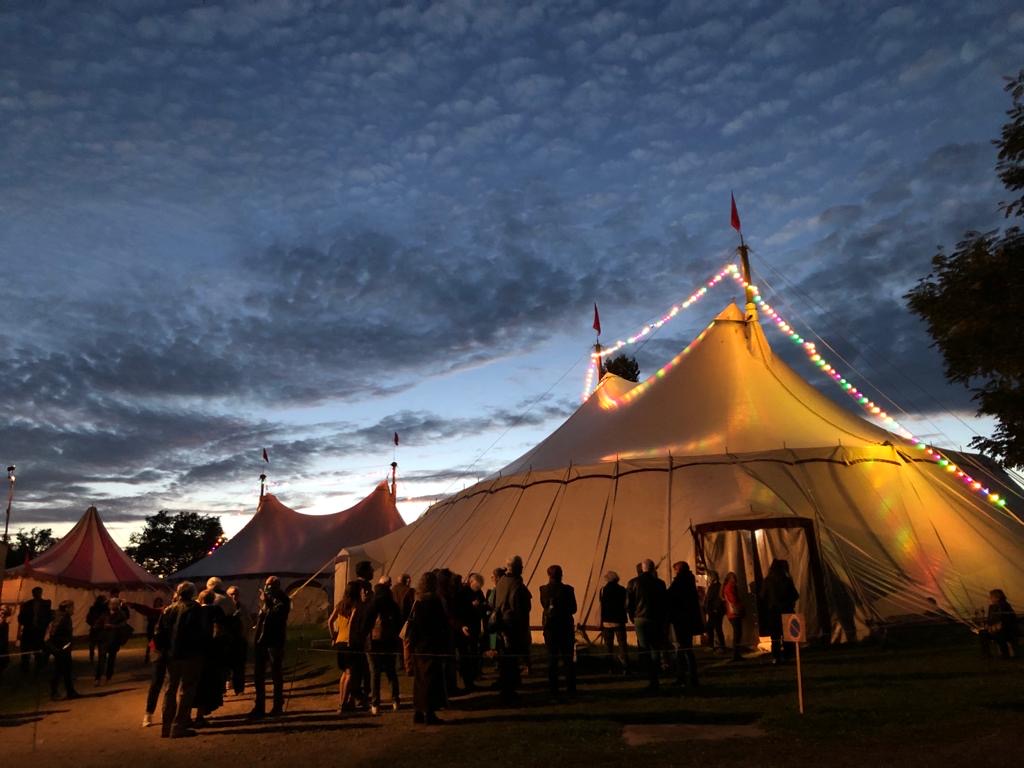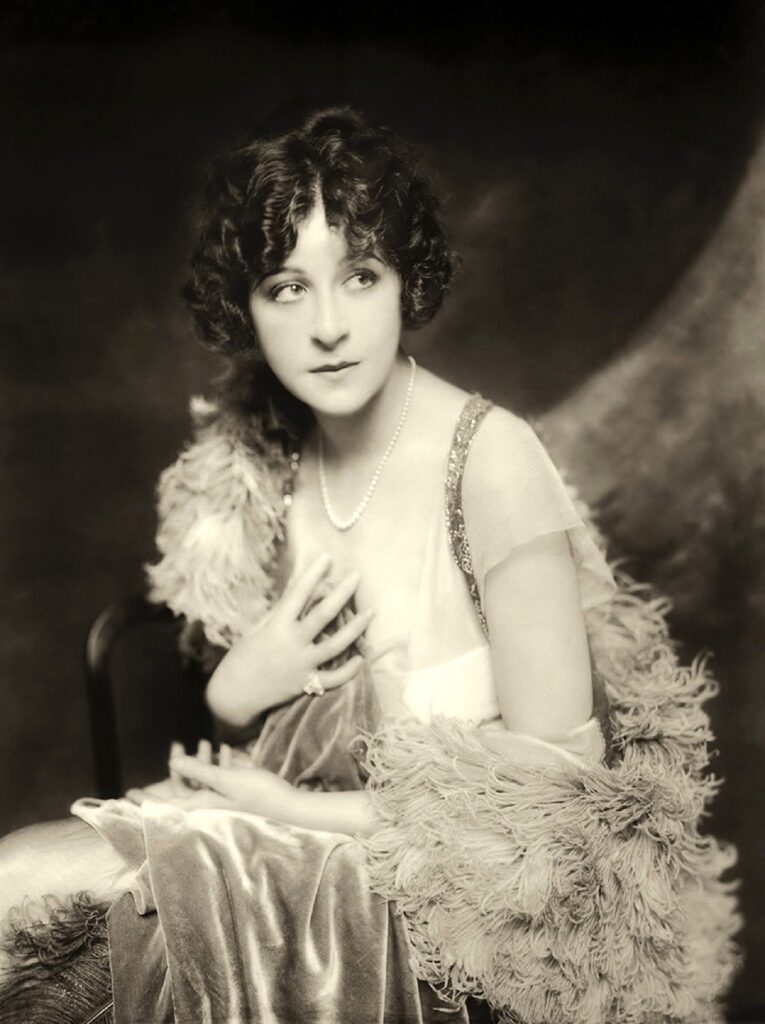 Footsbarn is born in Cornwall, Great Britain.  The company created its shows in a barn on the Foot family's farm calling themselves Foot's Barn Theatre.  Quickly they became Footsbarn and the name has stayed with them ever since.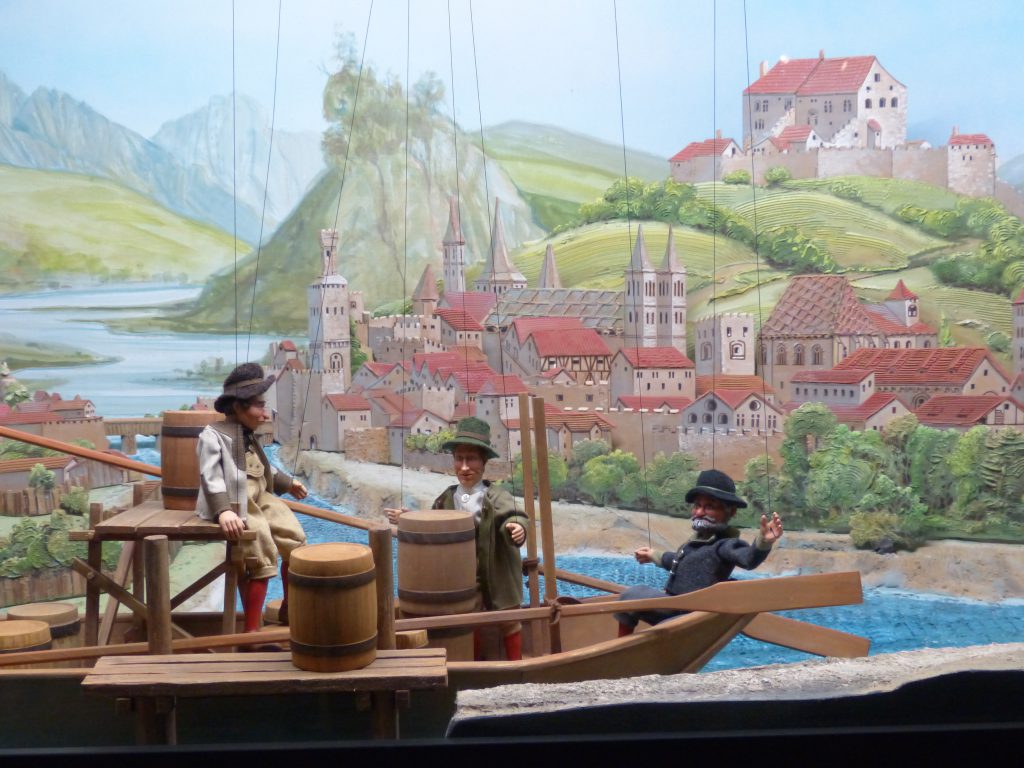 The company undertook its first European tour visiting England, Ireland, France, Germany, Portugal, Italy, Spain, Switzerland ….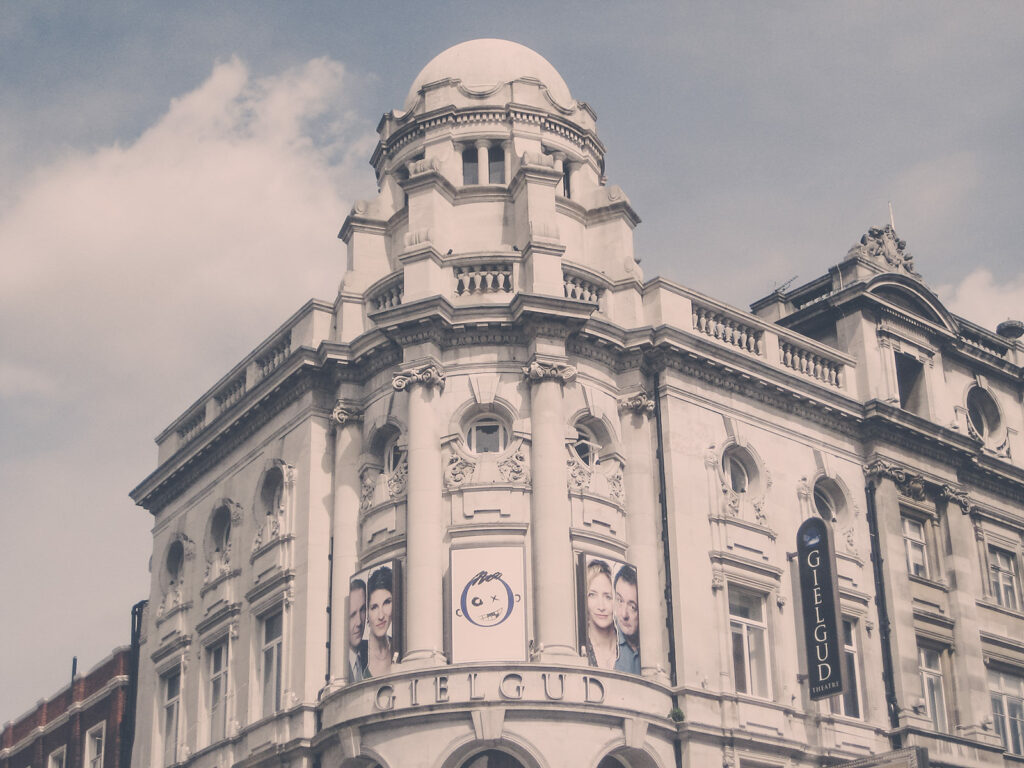 Footsbarn left England to became a truly itinerant travelling theatre company.  They spent the next ten years on the road enjoying enormous success and enthusiastic audiences wherever they played.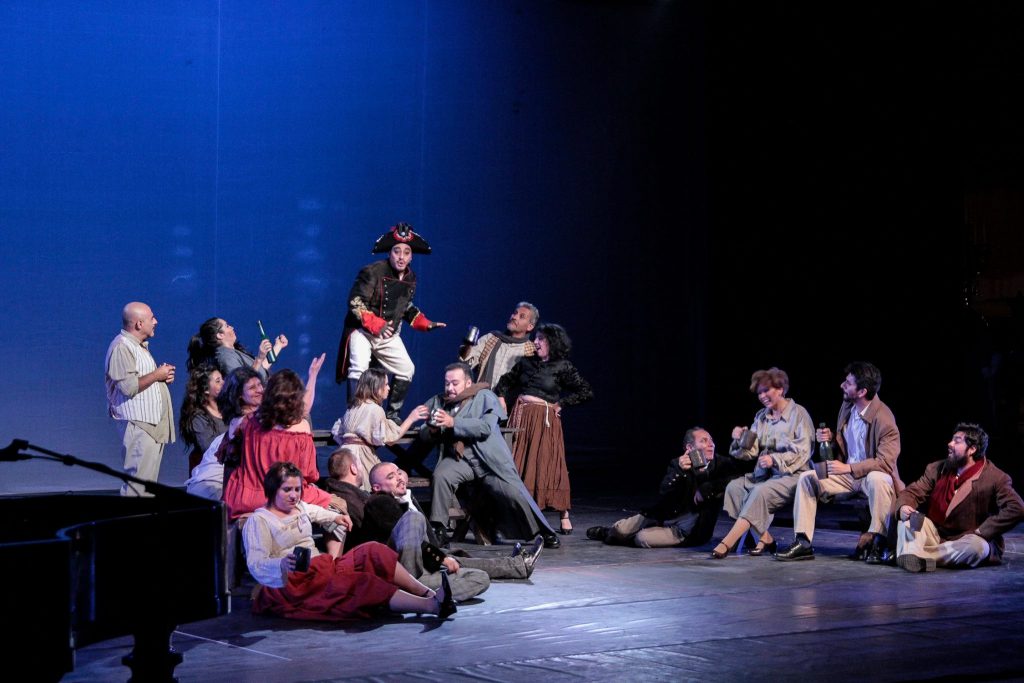 In 1985 the company visited Australia for the first time going on to visit many more countries and continents, including : Czechoslovakia (1989), Russia (1989), Colombia (1992), Mexico (1994), Burkina Faso, West Africa (1998).  This period of travelling culminated in 1995 with the birth of a partnership in India to work on the project : 'The Dream…. to tour India in a Tent'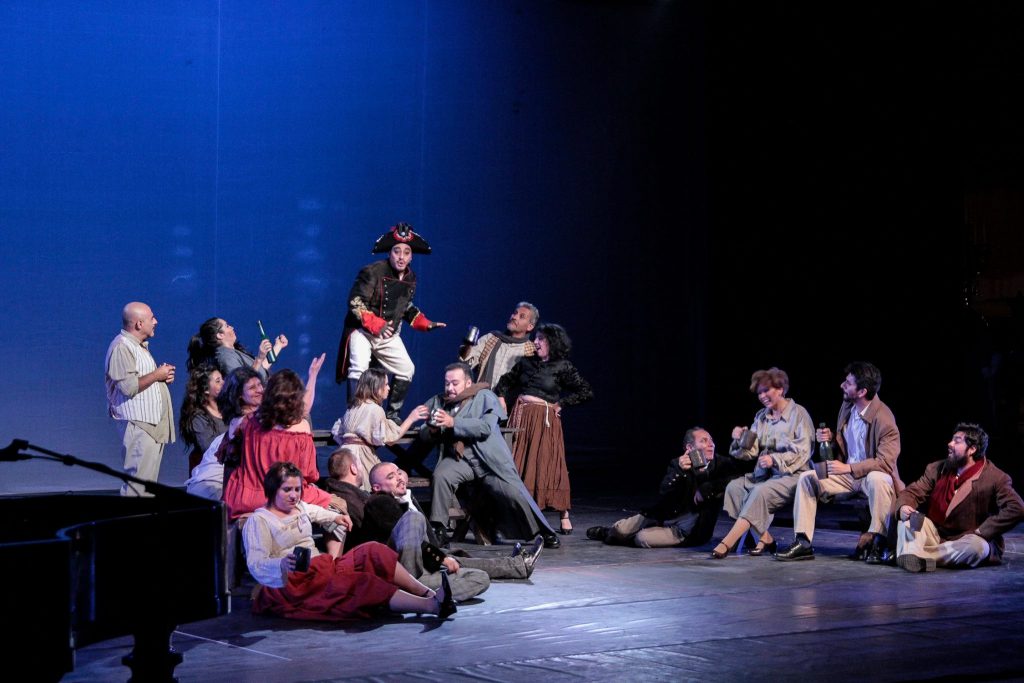 the company bought a dilapidated farm house in the heart of the Bourbonnais.  They renovated the buildings and equipped them to provide a welcoming centre for artistic creation and training for Footsbarn and all the artists who work with them.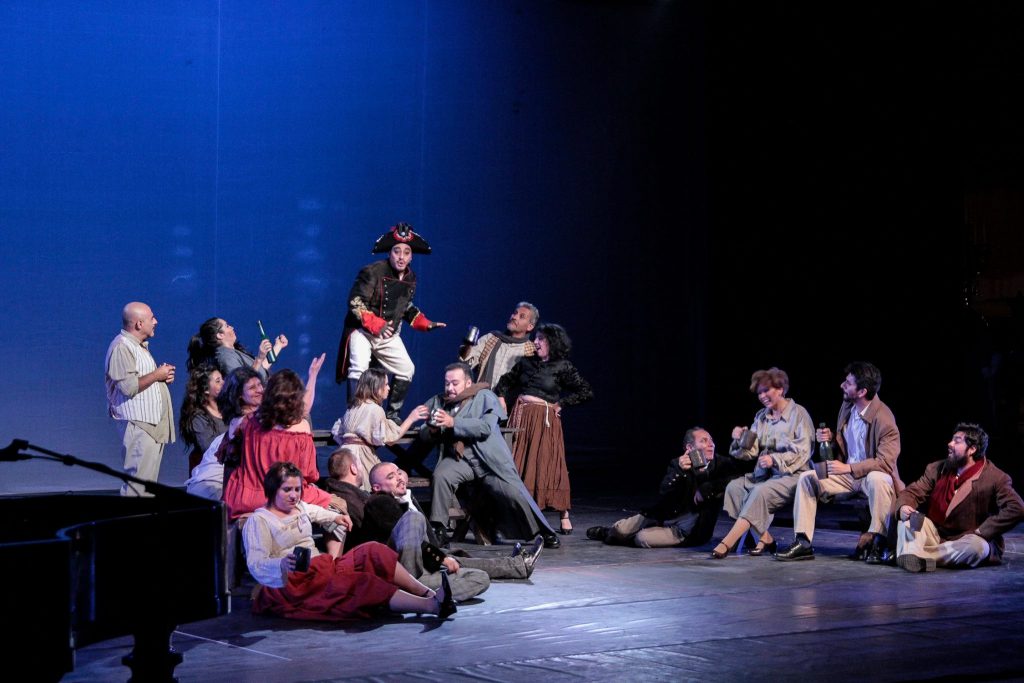 Footsbarn are still touring and their projects continue to grow. The company evolves with every project but always bubbling away at the heart of everything they do is the burning desire to bring dreams to life!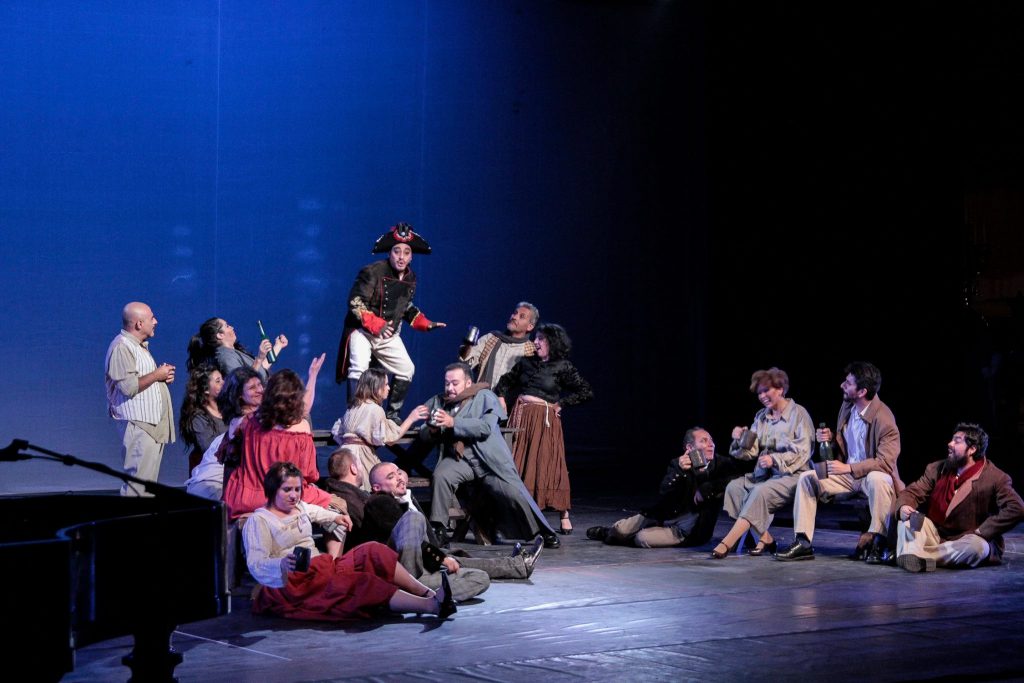 After an enforced break because of the coronavirus pandemic, work commences on a new production, an adaptation of the Irish classic novel, The Crock of Gold.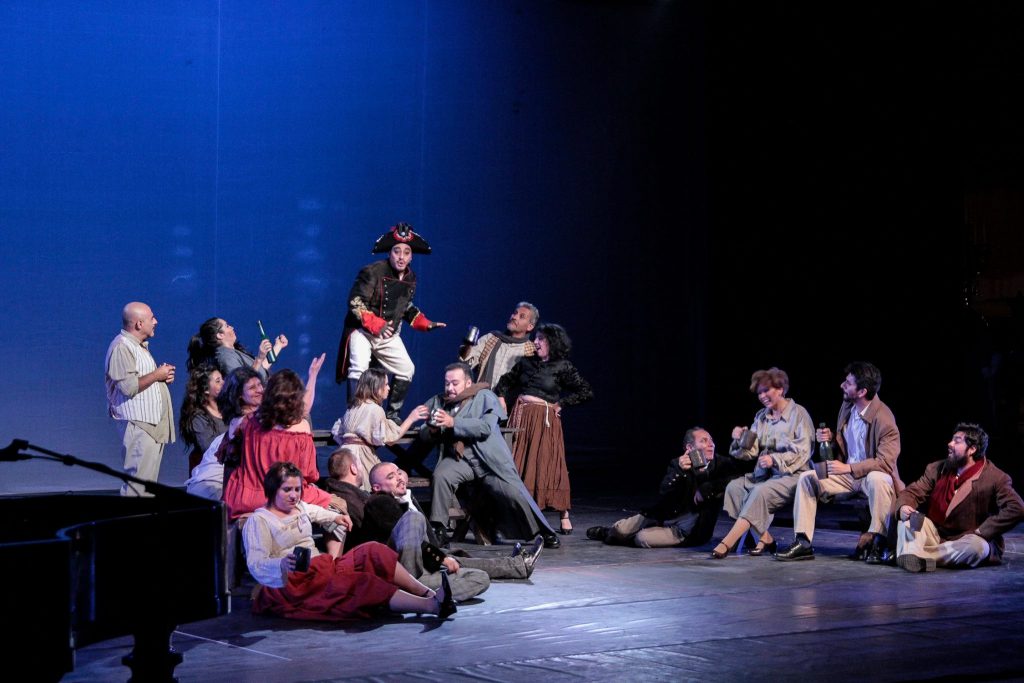 Footsbarn celebrates its 50th year as a travelling theatre company, with a festival at its headquarters in France, and the premiere of The Crock of Gold.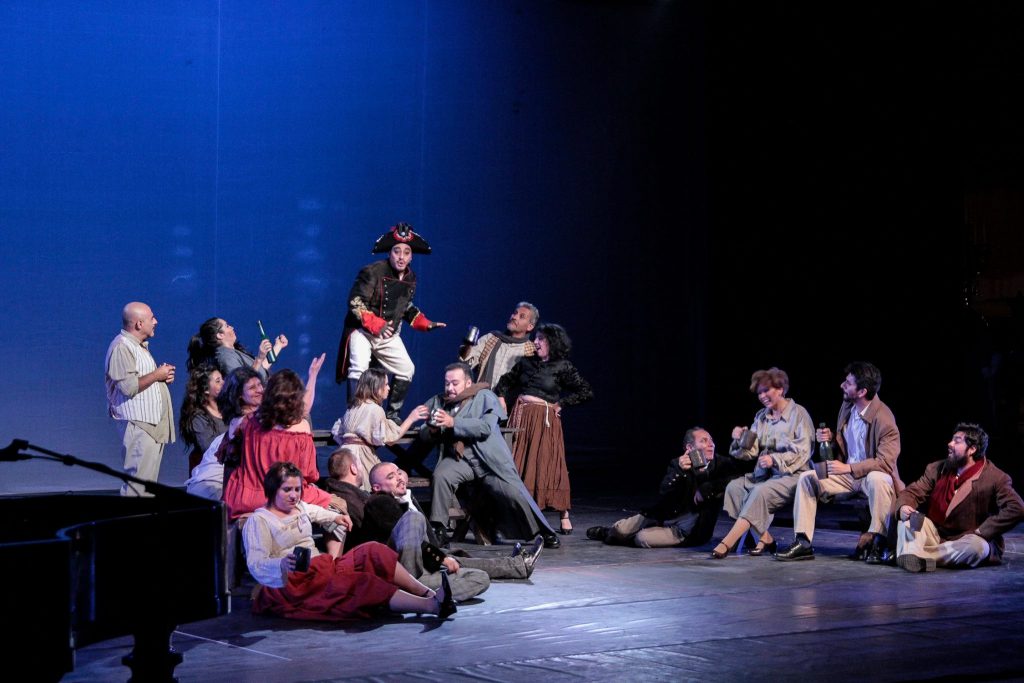 After 50 years running Footsbarn together, founders Paddy and Freddy Hayter announce it is time to take a back seat and announce that British theatre composer Sadie Jemmett is to become its new artistic director.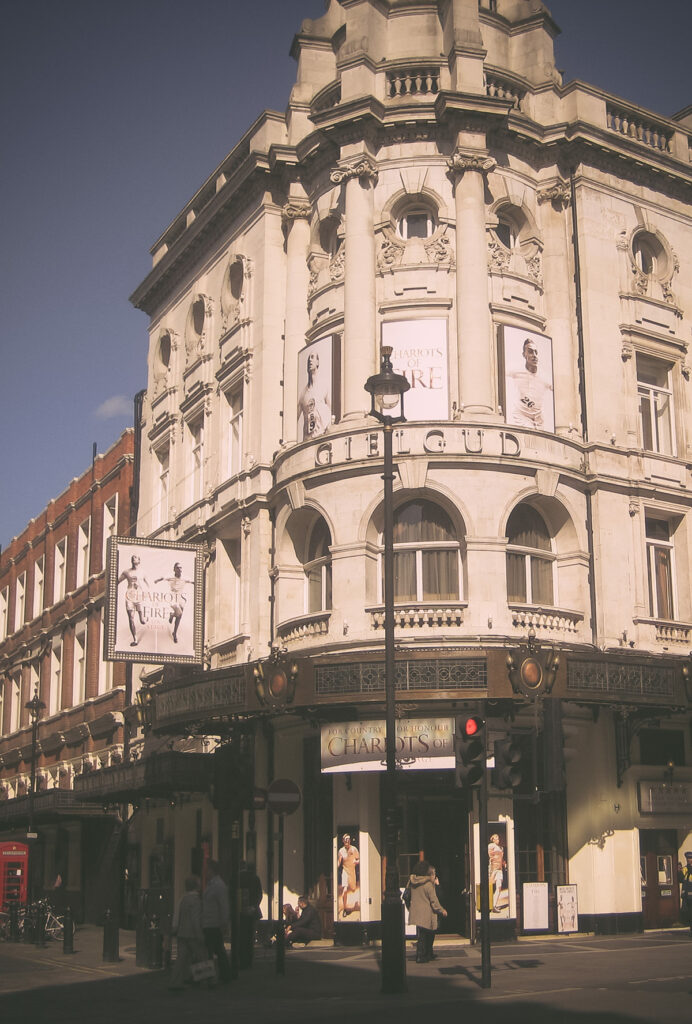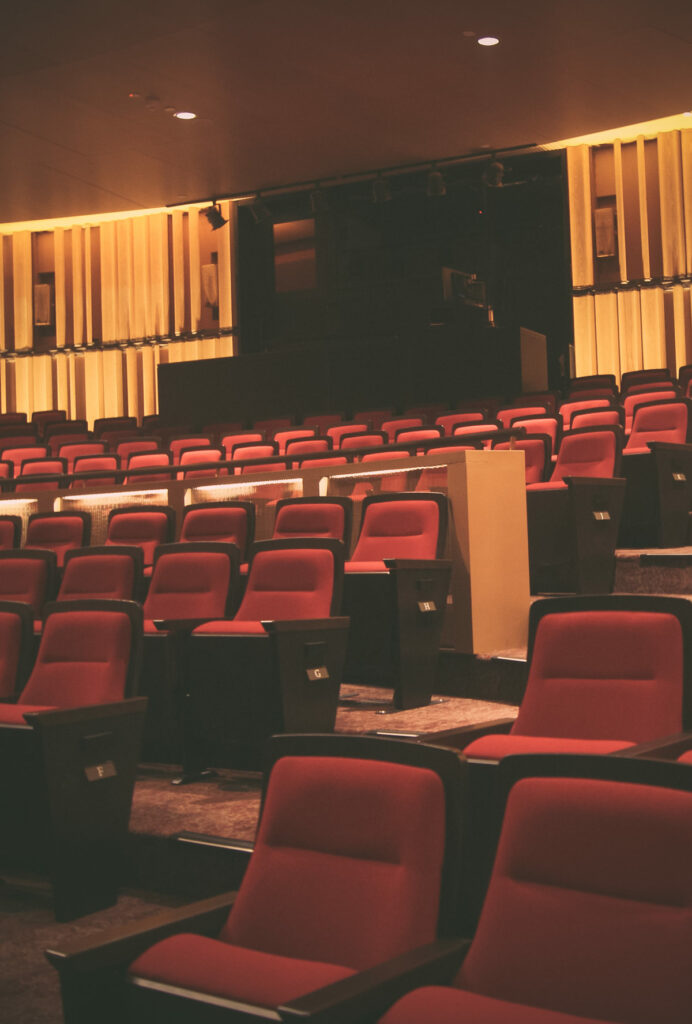 Hire a Space
ROOM FOR YOUR CREATIVITY
The Royal Curly House of Royal Curly Theatre operates three theatres, rehearsal studios, meeting rooms, a bar and a café.
The Royal Theatre is also used as an exciting alternative to more conventional conference facilities and reception centres, hosting conferences, events, product launches, and AGMs for a range of clients.
PHONE / (03) 9371 5201
EMAIL / events@royalcurlytheatre.com.au
Staff & Board
Footsbarn Travelling Theatre is led by Artistic Director Sadie Jemmett and Administrator Astrid Laporte. The Executives are supported by founder members Paddy & Freddy Hayter and  the core artistic team: Samuel Olivier (Resident Dramaturg), Jordan Tyson (Associate Producer), Martin Scott (Director in Residence) and Susan Brown (Resident Artist).
BOARD MEMBERS / Adam Auster (Chair), Ben Miller (Deputy Chair), Heidi Lana AM, Andrew Johnson QC, Ronnie Brown, Michelle May, John Stevenson AM, Angelina Rey, Amy Tyson, Martin Bell, Tasha Rufus, Laura Lanzeti AO & Rodrigo Gomez.
ARTISTIC & PROGRAMMING
ARTISTIC DIRECTOR & CO-CEO / John Crawford
EXECUTIVE PRODUCER & CO-CEO / William Thompson
RESIDENT DRAMATURG / Samuel Olivier
DIRECTOR IN RESIDENCE / Martin Scott
RESIDENT ARTIST / Susan Brown
RESIDENT DESIGNER / Tony Rufus
PRODUCER / Andrew McNamara
ASSOCIATE PRODUCER / Jordan Tyson
COMPANY MANAGER / Amanda Fields
FINANCE & ADMINISTRATION
FINANCE MANAGER / Adam Scarlett
FINANCE ADMINISTRATOR / Debbie Fox
GENERAL MANAGER / Liz Gaudini
MARKETING & COMMUNICATIONS
MARKETING MANAGER / Tasha Roberson
PRESS & PR/ Tony Myers
WEBSITE DESIGN / quicksmartmedia.com
TICKETING & BOX OFFICE
CRM & TICKETING MANAGER / Alec May
BOX OFFICE MANAGER / Sarah O'brien
PRODUCTION
PRODUCTION MANAGER / Ernst Pynchon
WORKSHOP MANAGER / Daniel Auster
TECHNICAL MANAGER / William Twain
OPERATIONS MANAGER / Tony Miller
HEAD TECHNICIAN / Jason Lanzeti
HEAD CARPENTER / Michelle Lana
EDUCATION
YOUTH & EDUCATION MANAGER / Tatiana Alexis
VENUE MANAGEMENT
VENUE MANAGER / James Bell
FRONT OF HOUSE MANAGERS / Harry Olivier & Marta Crawford
DEVELOPMENT
DEVELOPMENT MANAGER / Liz Scott
PHILANTHROPY COORDINATOR / Deena Scarlett
SPONSORSHIP COORDINATOR / Heather Tyson